The Best of Bristol Living

incorporates painting (appropriating found imagery from developers' marketing materials), steel construction and GOD'S GARDEN BS1, a projected performance to camera shot on the banks of the River Avon near Goal Ferry Bridge in which a shelter is constructed out of cardboard.
​​​​​​​
BRIZopoly is a 9.8m2 board game formed around a large floor graphic originally commissioned by the building's ow

ners to demonstrate its development potential to prospective purchasers. Additional material for the game has been fabricated out of wood and DIY materials recycled from the old on-site bathroom showrooms. Visitors are invited to play as 'developers' by purchasing  'a derelict site' adjacent to the building and building deluxe apartment blocks.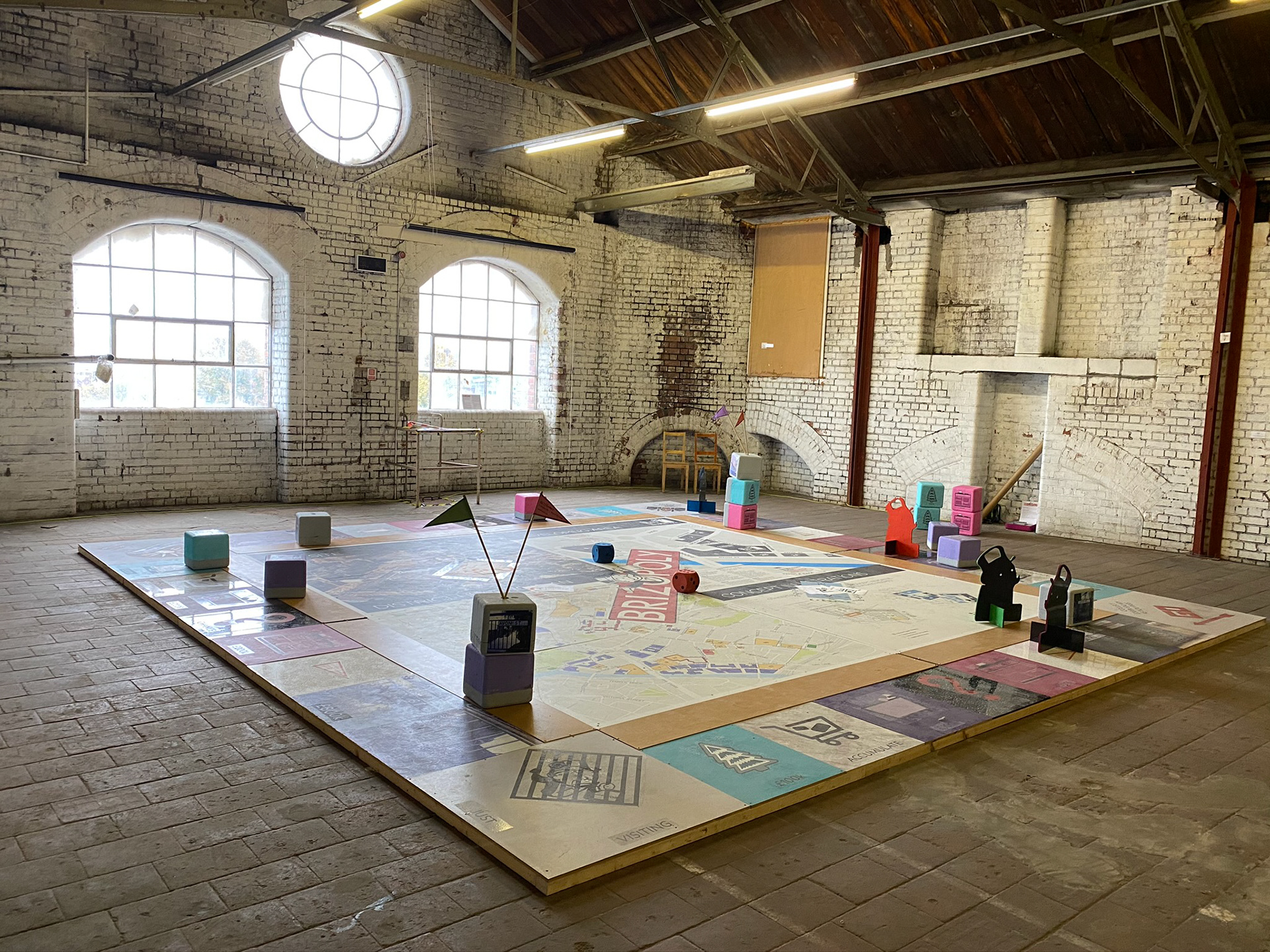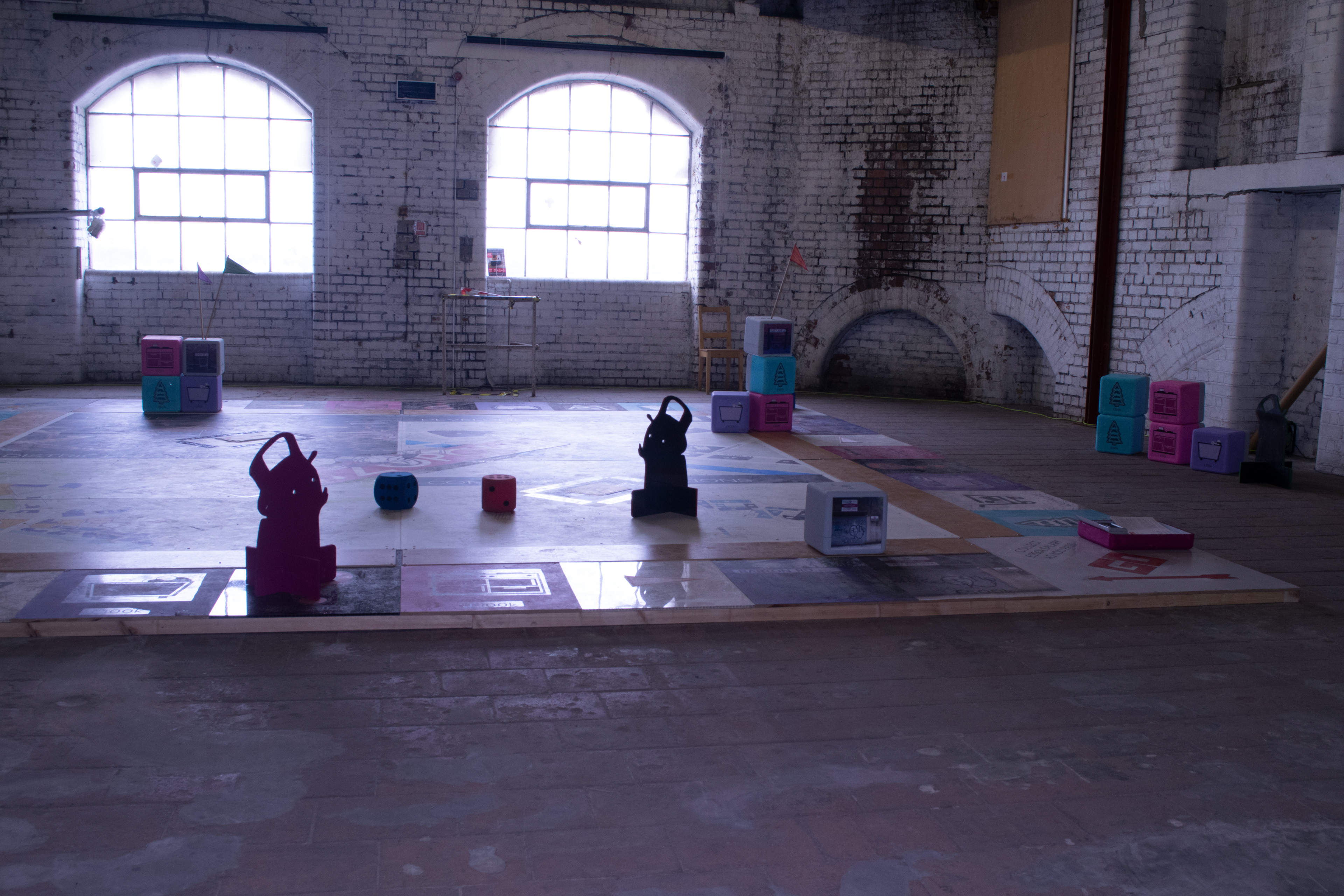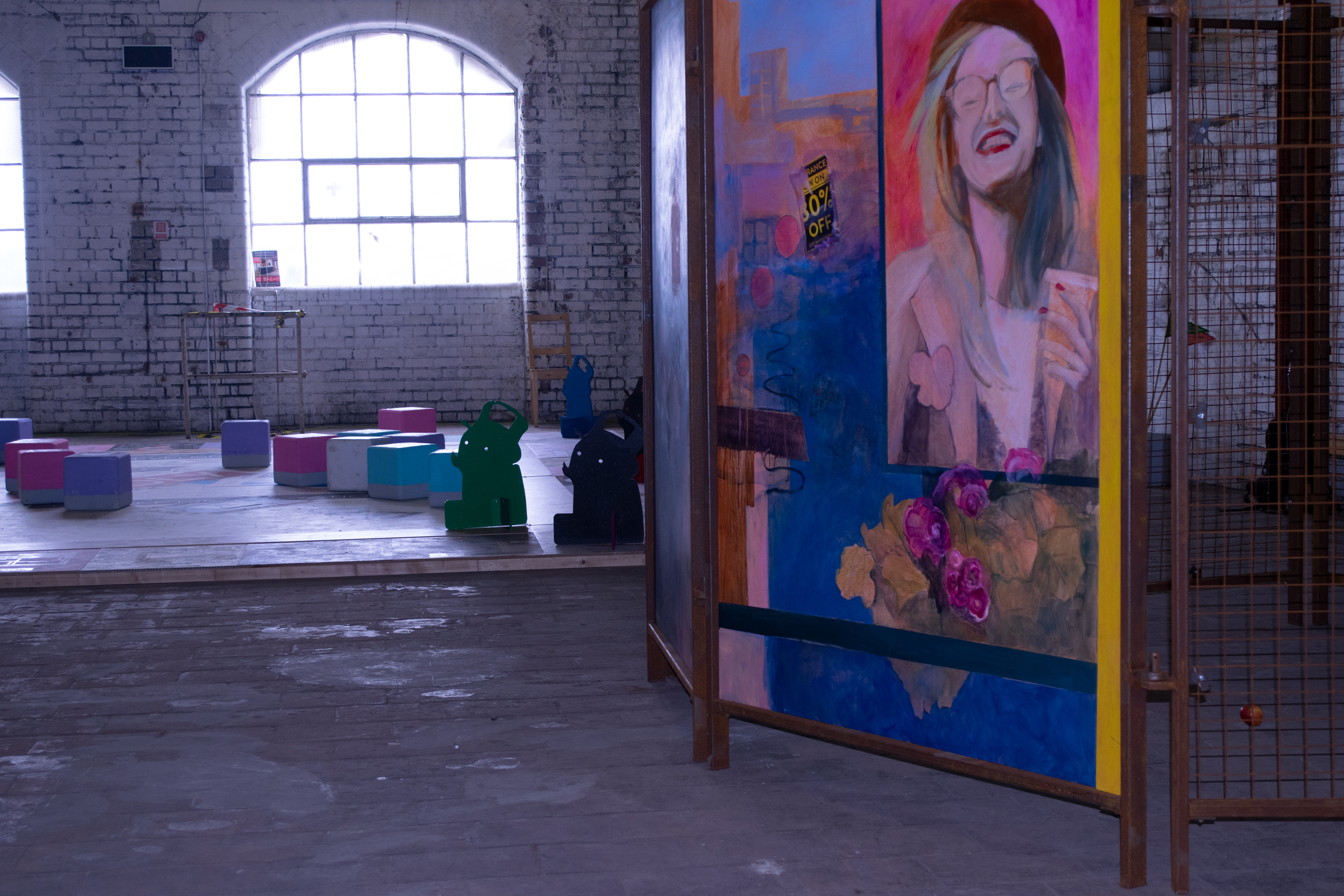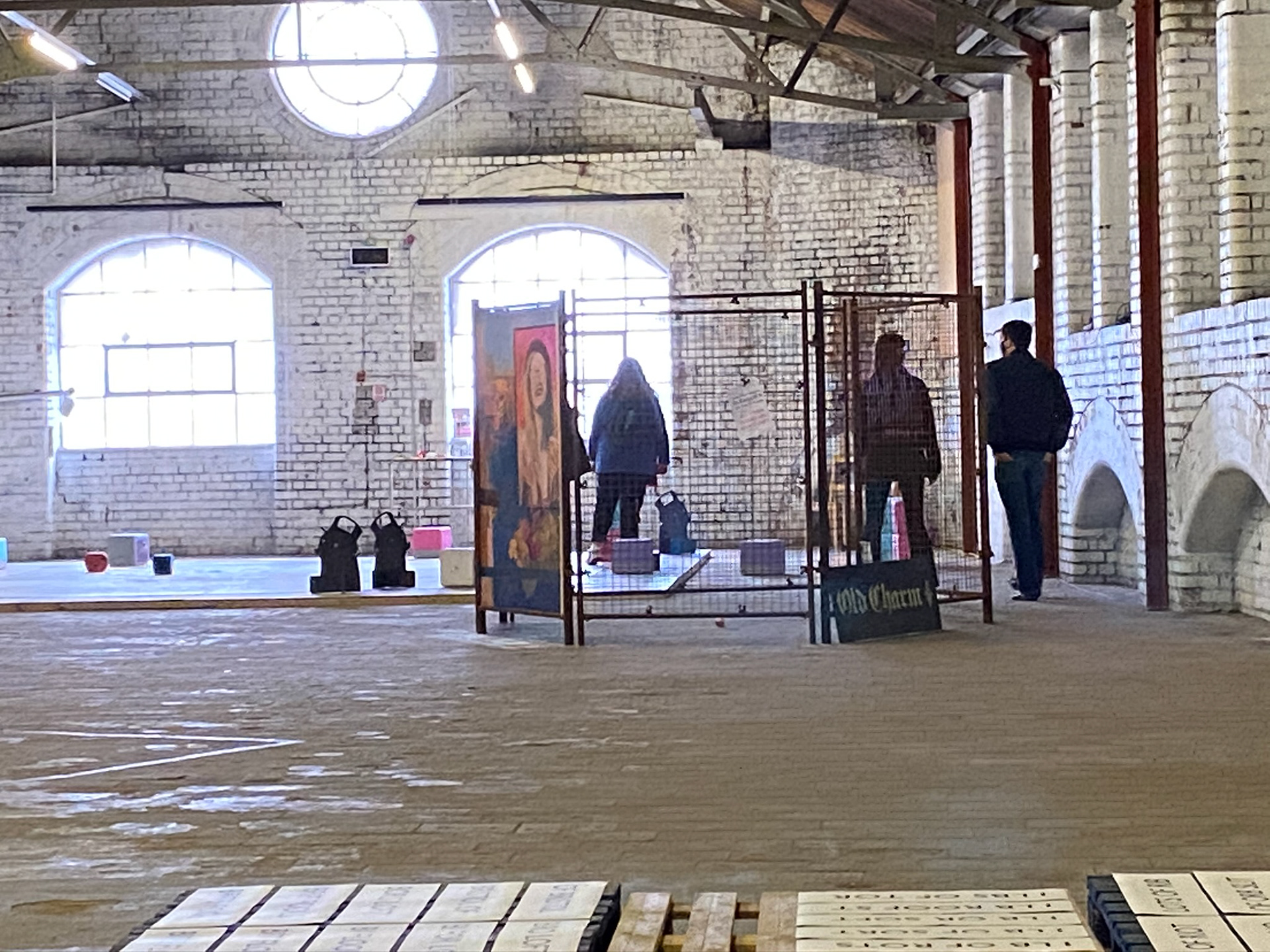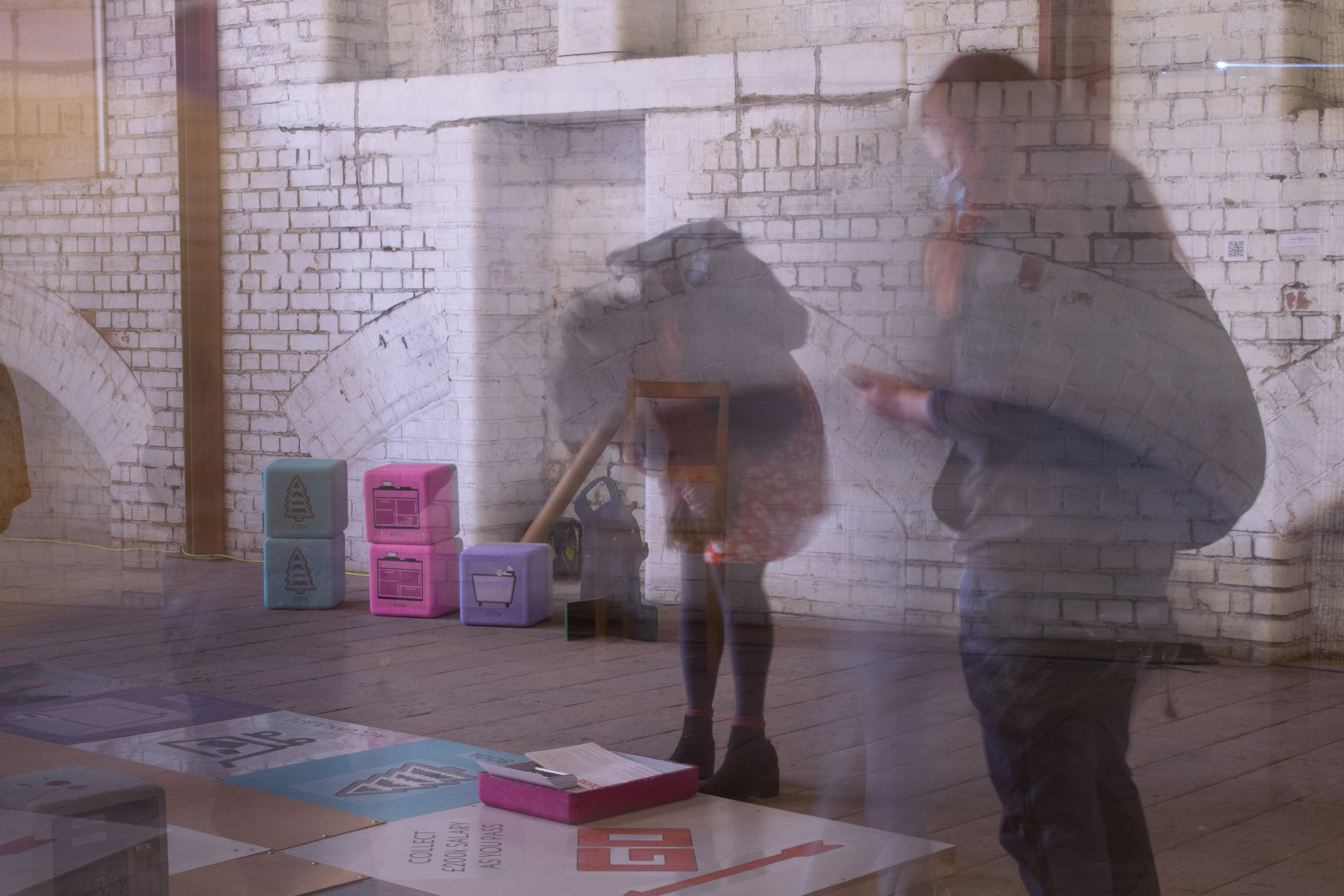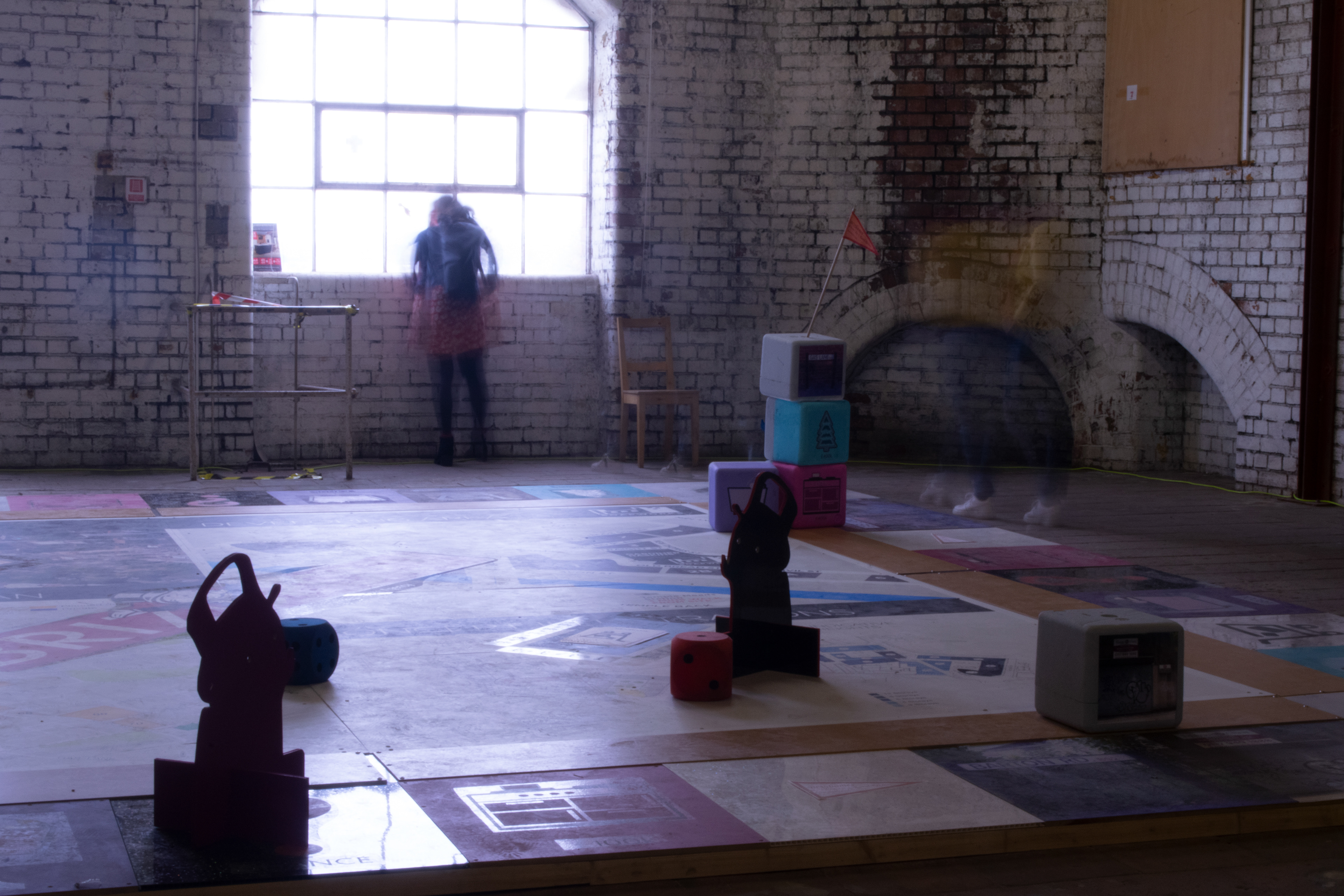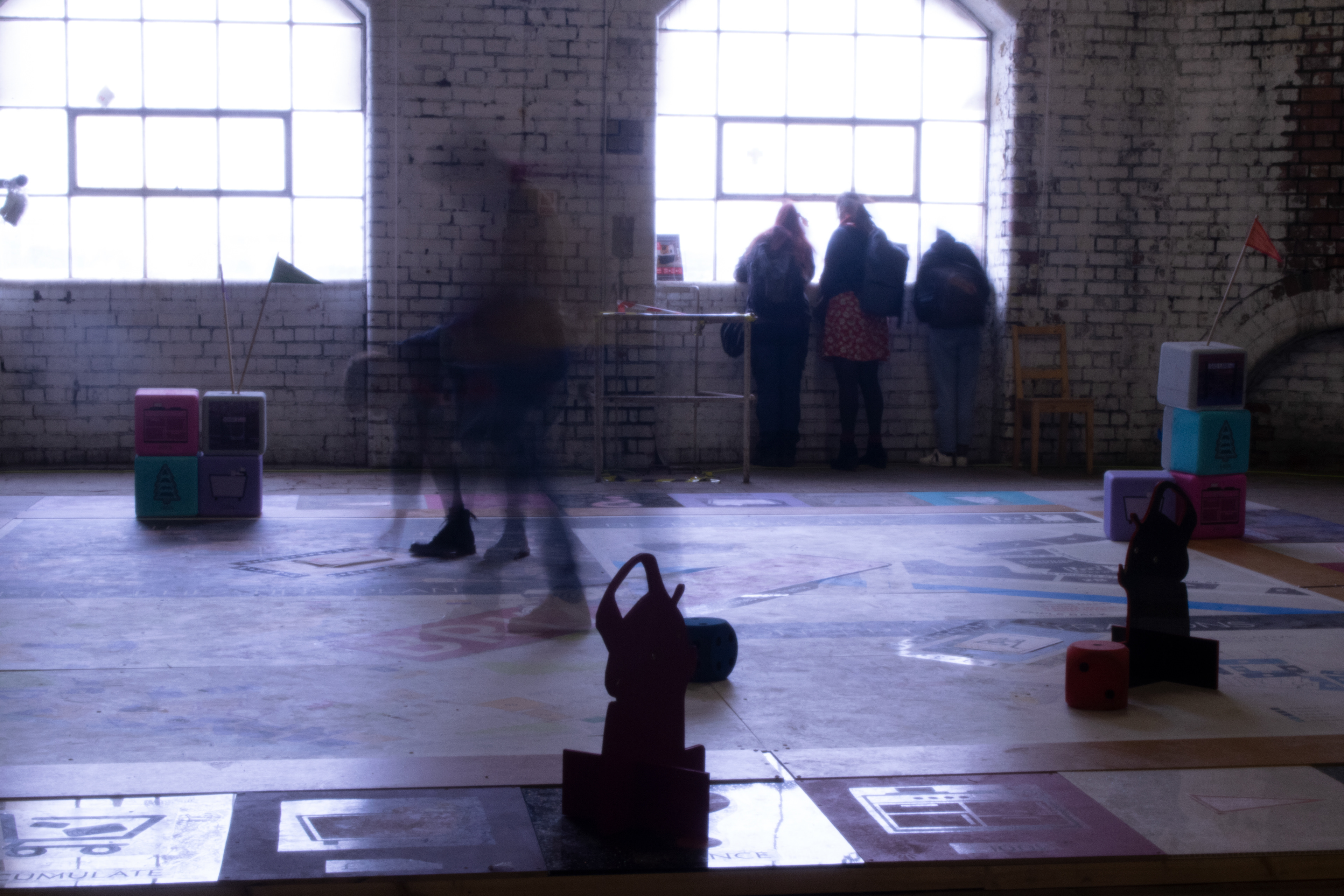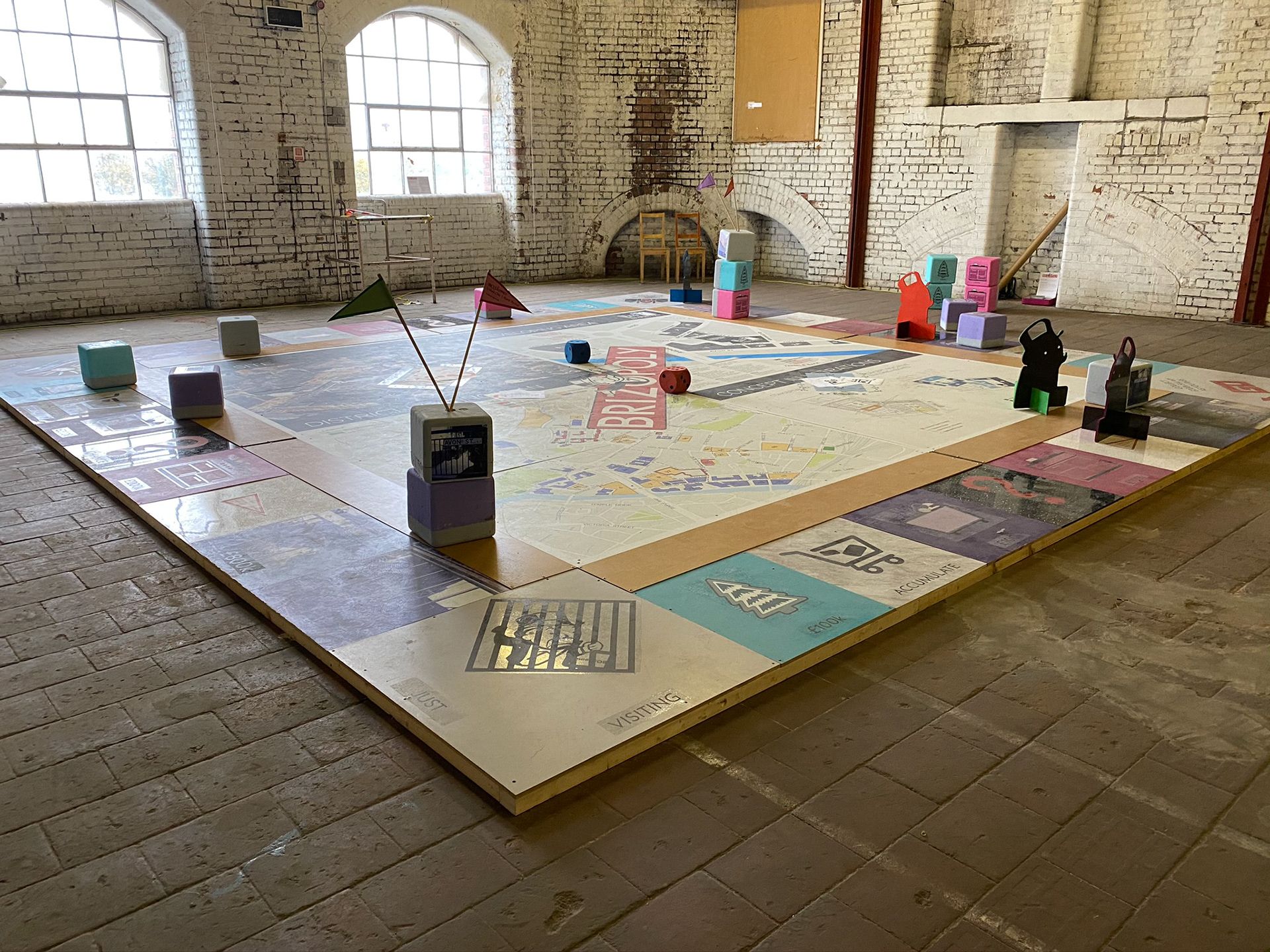 Commissioned by Centre of Gravity for the old Soapworks in Bristol, 2020. The former Victorian Soapworks, most recently the vast Gardner Haskin department store, is now empty and awaiting development. The work made for this iconic site is an exploration of housing issues and a response to the immediate area around Barton Fields, the history of the building as a department store and the former local go-to place for house-make-overs/DIY, and it's current context at the epicentre of development.